UVC DisinfectionRobot
The automatic disinfection robot is a programmable and most advanced robotic instrument manufactured by Shenzhen All Intelligent Robot Technology Company. You can used iPad to perform nightly disinfection controllers without manual intervention. Concentrated ultraviolet rays can effectively kill bacteria and other harmful microorganisms, with a maximum disinfection rate of 99.99%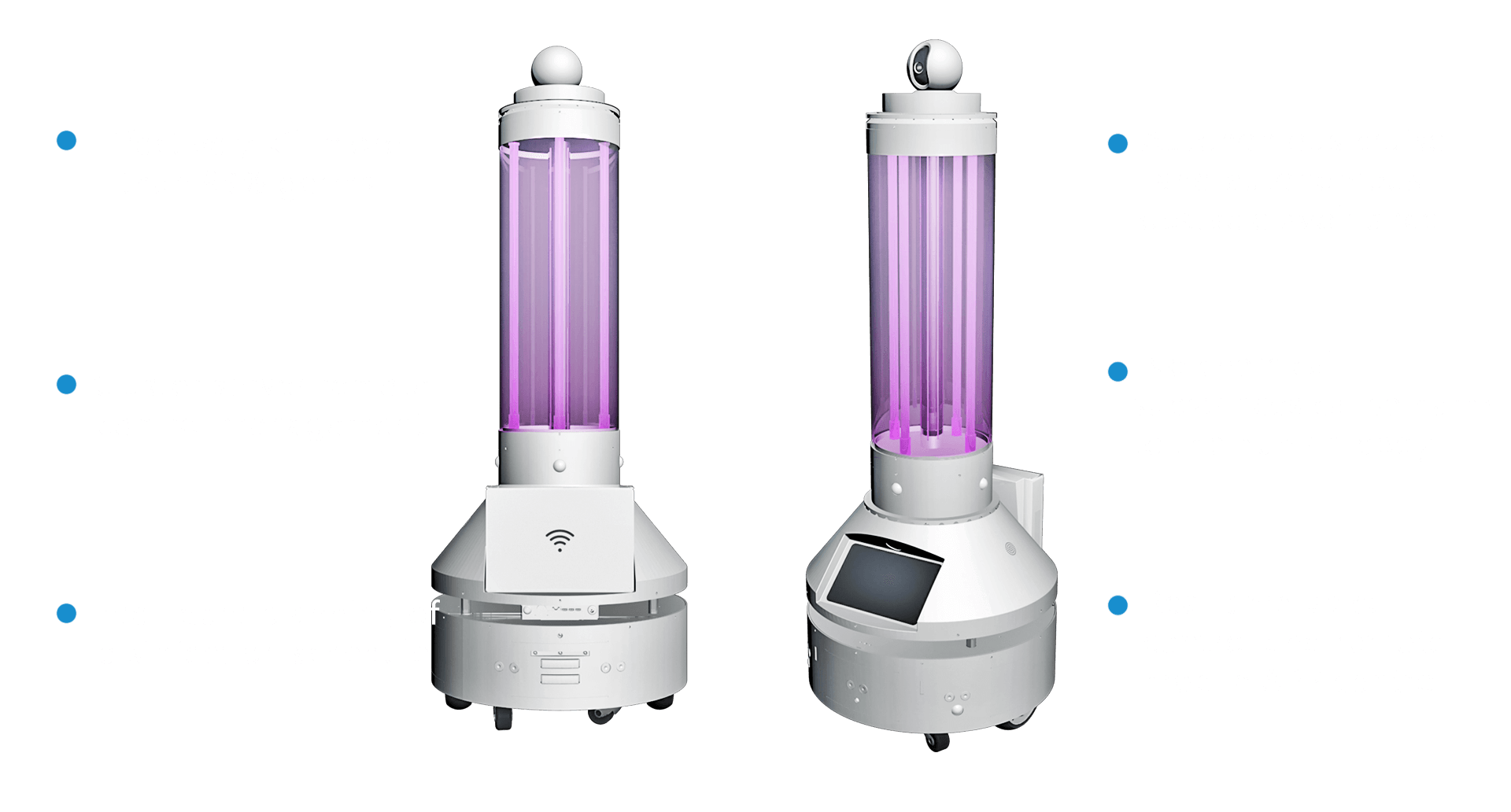 ---
Easy disinfection · Worth having
Independent patent mobile chassis, omni-directional obstacle avoidance; when encountering obstacles, it can immediately plan a new route and avoid according to the new route; 3D omni-directional obstacle avoidance, intelligent route planning and other technologies ensure that the machine can automatically complete the disinfection task, and can save manpower.
---
Ultraviolet sterilization · Environmentally friendly
Ultraviolet disinfection is the use of appropriate wavelength of ultraviolet radiation can destroy the molecular structure of DNA (deoxyribonucleic acid) or RNA (RNA) in microbial cells, resulting in the death of growth cells and (or) regenerative cells, so as to achieve the effect of sterilization and disinfection. Ultraviolet disinfection technology is based on modern epidemic prevention, medicine and photodynamic technology. It uses specially designed UVC band ultraviolet light to irradiate running water with high efficiency, high intensity and long life to kill all kinds of bacteria, viruses, parasites, algae and other pathogens in the water. Ultraviolet disinfection is a physical method. It does not add any substance to the water and has no side effects. This is the place where it is better than chlorination disinfection. It is usually used in combination with other substances. The common combined processes are UV + H2O2, UV + H2O2 + O3 and UV + TiO2. In this way, the disinfection effect will be better.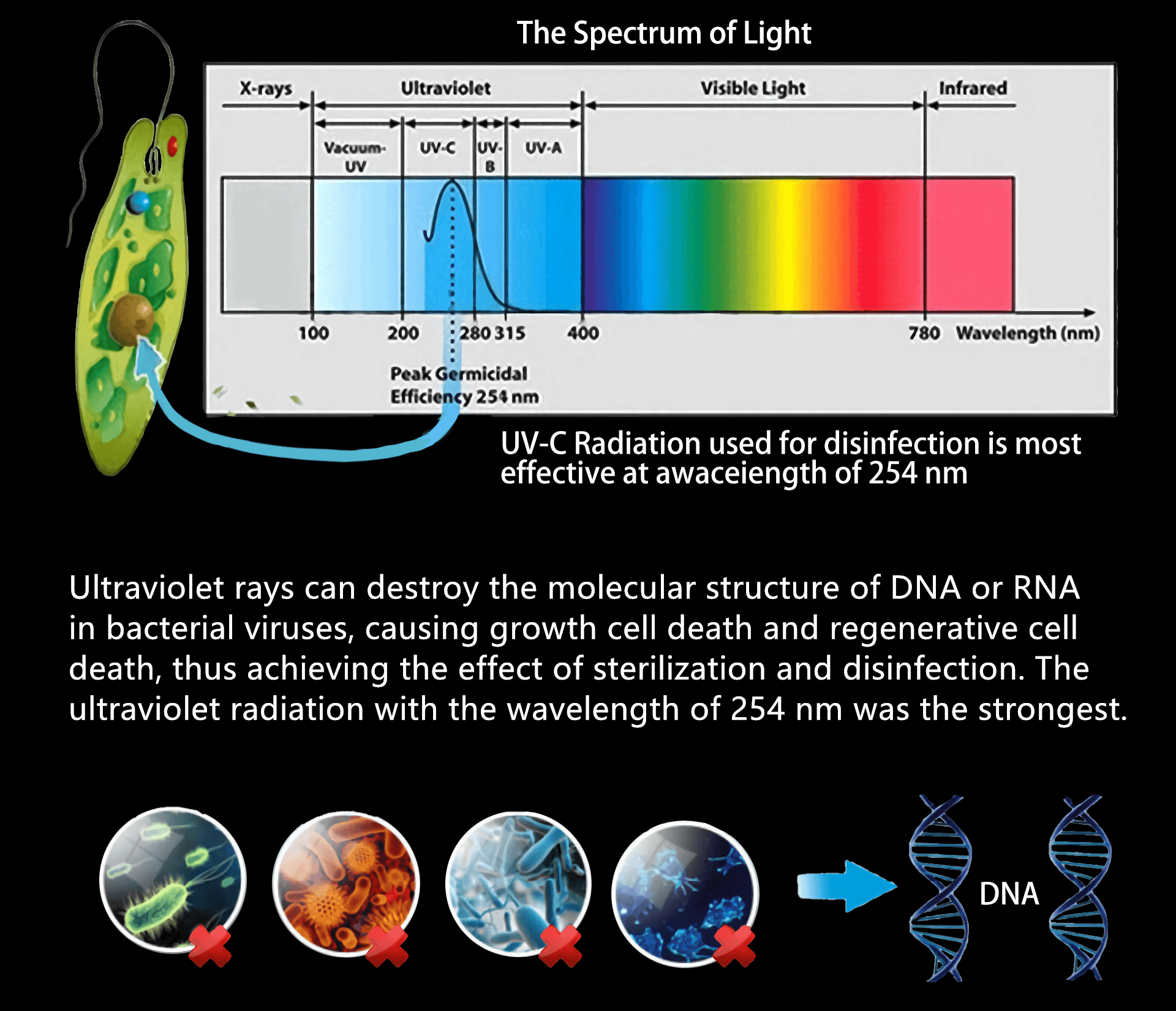 ---
Application scenarios
Hospitals, factories, hotels, offices, etc